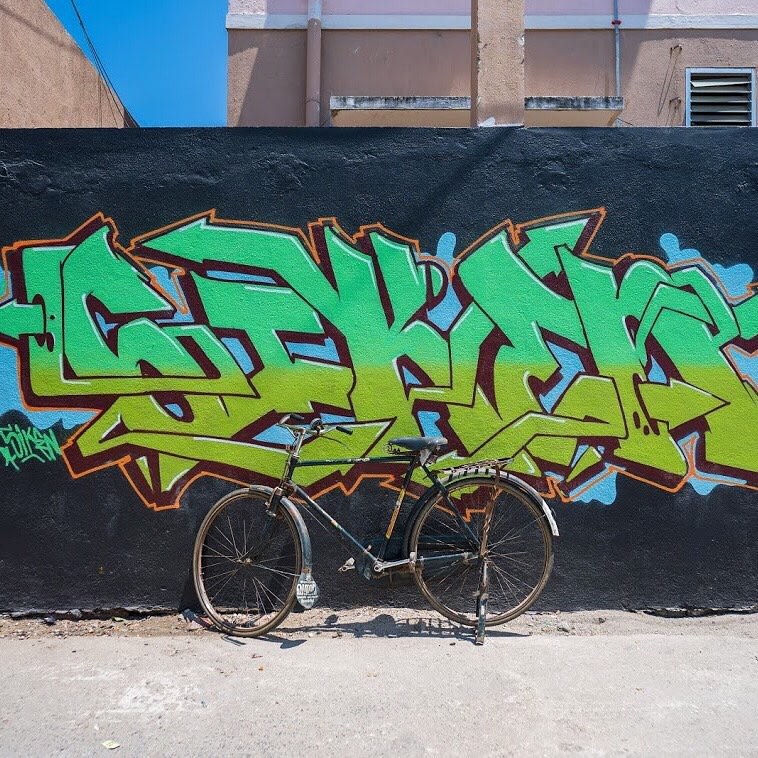 In 2020 so far, there seems to have been bad news everywhere we turn, from political protests, to the COVID-19 virus, to the scary economic fallout. Events, travel, celebrations, and festivals have all been cancelled, giving us fewer distractions, and fewer places to turn to keep our spirits up. Another way to view this time however is a great opportunity to rediscover something that has kept humans enthralled for thousands of years - art, in all its shapes and forms.
People, (myself included some time ago), often find themselves intimidated by fine art. Given the astronomical prices we routinely read about at auction, it is easily to believe art is the exclusive purview of high end galleries and wealthy collectors. As I started my art collecting journey a few years ago, I found to my pleasure, that such is not the case.
The first thing I learnt on my collecting journey was art can come in many forms. I have been privileged to witness exhibitions of traditional paintings, learn about works on paper and the technical skill involved in print making, seen performance art, visited photography exhibitions, and continued to build an appreciation for music. I have also found art is around us every day - all over the world graffiti artists are gaining more recognition, and some such graffiti artists such as Banksy are fetching record prices at auction. In India as well public art, or art for public consumption in public spaces, are becoming more and more visible. Organizations such as St+art in India are doing a fabulous job bringing art to public spaces.
Art has always played an important role in society, from cave paintings thousands of years ago, to the famous Renaissance painters, to contemporary art today. Today, with all of us connected by Instagram and Facebook, and borders between countries coming down, accessing art from different parts of the world has never been easier. However, it requires an effort, an effort that it is all too easy to forego and blame our lack of interaction with art on how "inaccessible" art is.
I have found Instagram in particular to be a treasure trove of material to fullfill my craving for art while I've been at home. Most galleries and artists have really well put together Instagram profiles with high quality content. Pledges such as the #artistsupportpledge in the UK, and #artchain in India have been wonderful platforms to support and discover younger artists during a time that is very difficult for them. Under the #artistsupportpledge artists put up works for sale that are less than $250, and when they sell $1250 worth of work they pledge to buy one work from an other artist who is supporting the pledge.
Further, art is everywhere in your city, and around you in your daily life. Look at every ad you see in a newspaper and think of the design and thought process behind it. Examine the label on a ketchup bottle and analyse what the person designing it may have intended. Instead of only following meme accounts on Instagram, follow gallery and artists as they post their works, their shows, and their experiences. Spend time browsing gallery websites and art platforms such as Artspace and Artsy.
Many museums have also significantly increased their online presence over the last few years, and these online opportunities offer a great way to view great collections in all their shapes and forms, especially during these trying times when we are all at home. Museums such as the Met, New York, and the Louvre, Paris, have developed sections of their own websites with virtual tours of various parts of the collection. Others like the British Musuem have collaborated with Google Cultural Institute to provide a fun interactive way to browse the art objects in their collection over hundreds of years. The Rijksmusuem from Astermdam has partnered with Google Arts and Culture, and conducts online exhibitions with detailed insights into each work in the exhibition, allowing a viewer to learn as much as they would learn on an actual tour with a knowledgeable guide. In terms of Indian art, a new musuem opening in Banglaore, the Museum of Art and Photography, has launced four brilliant exhibitions on Google Arts and Culture, ranging from photography to old pichwais.
Outliers had to cancel our first show planned in the Bay Area in March. However, that gave us an opportunity to explore using online viewing rooms, and we are excited to launch our first one end of June, 2020! We have an exciting online program lined up for the rest of the year as well, and hope that it will be an engaging and fullfilling one.